&nbsp
Our Mission
We are passionate about bringing Life-Changing Wellness Solutions to you and your family, at an affordable price.
We believe that water is the source of life, and clean high-quality water is where your health begins. Heppi Water is a Pure Alkaline Water which will provide Optimal Hydration for you and your family.
We also offer Natural Health and Wellness products, which includes a range of Essential Oils, Vitamins, Supplements, Health Boosters, Skin Care and Laundry Balls.
From our family to yours, with love 💙💚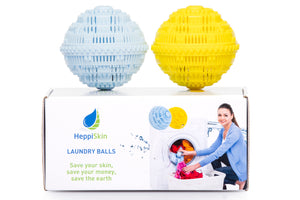 Laundry Balls, Wash Balls - Eco Friendly - Chemical Free - Heppi
Alkaline Water Filter Ionizer - KYK HISHA - Best Value